I have always steered to tea infused with spices. 'Chai' or Indian spiced tea is made with a mix of spices to compliment flavours of tea. There are lots of variations and blends you can find for a masala chai but mine is one that includes black pepper and cloves which give it the warmth required.
It's nearly Christmas and a time for hot drinks which we all love and maybe even a dash of rum or brandy that spells boozy winter warmer!
This toddy has got to be my favourite during the frosty winter months. The basis of this is a regular masala chai although rather than using milk I opt for condensed milk which gives it a richer taste whilst adding the required sweetness. But the addition of rum works really well with the spices and tea. If you wish you can always leave the rum out and just make a regular chai too. I prefer dark rum so if you can get your hands on a bottle of Old Monk (an Indian variety) it's worth a try or any good quality dark rum works well.
So with tree lit up, Christmas carols and the fire roaring give this recipe a go! Happy Christmas x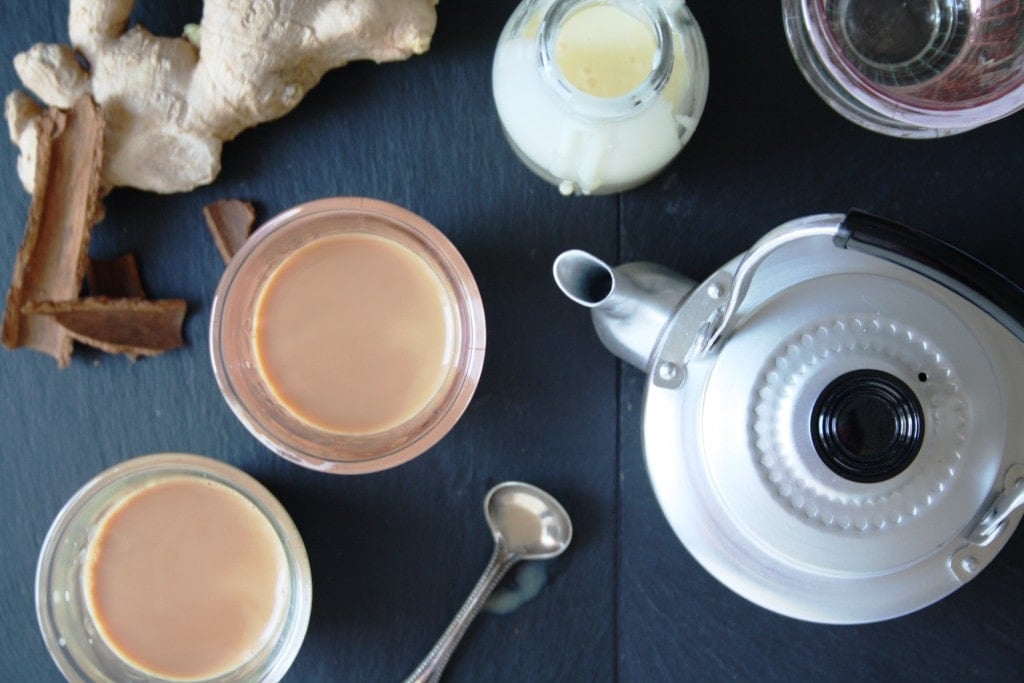 Method
Add all the spices except the ginger to a pestle & mortar. Crush to a coarse mix and set aside.

In a sauce pan bring the water to a boil. Add the tea bags along with the crushed spices and the ginger. Simmer for 7-8 minutes. Add the condensed milk and stir well followed by the dark rum. Simmer for a minute.

Using a fine sieve strain the masala chai toddy into little glasses. Serve warm.