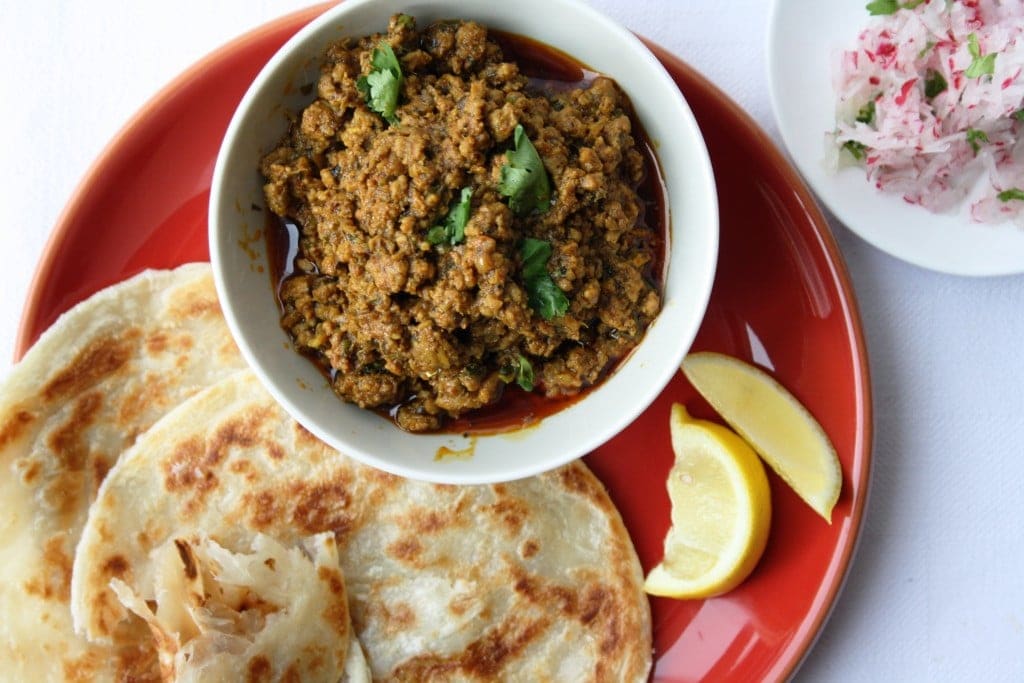 If you're like me and yearn to cook hearty, homemade and comforting food with the thought of eating something to warm up your senses in this bone chilling wintery weather then this is just the excuse to stroke that indulgence.
Kheema (Minced Lamb) is used so often in Indian food not just as part of a main course but also in breads and starters. I remember my mother cooked kheema mutter (minced lamb with green peas & potatoes) so often for meals when I was young that now I find there is nothing really more satisfying then eating kheema cooked the Indian way. Made so often all over the Indian sub continent; each region has its own unique way of cooking minced lamb.
One of my personal favourite regional food fares with fantastic dishes in their repertoire is definitely Hyderabadi cuisine and it has to be said; one that I yearn to sample every time I'm in India to relive my foodie memories. In the southern region of India, this capital city of Andhra Pradesh has Mughul influences to its food. Famous for biryanis, pulaos, dishes using meats, spices and rich flavours, the food is traditionally cooked in copper or earthen pots which add a depth in flavour. If there is one thing you must pencil in it's to try to food from this region, I guarantee it will keep you coming back for more.
The recipe below for Hyderabadi kheema is a firm favourite using dried fenugreek (kasoori methi) and fresh coriander which adds an earthy and refreshing flavour to a spiced minced lamb curry. You can also have a look at the spice pantry pages for all the know how on using spices.
Method
Heat the oil in a non stick sauce pan on medium heat and add the green cardamom pods. Fry for 10 seconds and add the chopped onions, fry until softened and brown in colour for 15-17minutes. Add the garlic and the ginger paste cooking for 2 minutes stirring frequently. Stir in the tomato puree and fry for 3 minutes.

Now turn the heat slightly higher and add the lamb mince; fry the mince for 1 minute stirring continuously. Add the turmeric powder and chilli powder. Cook and stir well for 4 minutes until the mince is even coloured all the way through. Add the water and bring to a boil. Cover with a lid and cook on a gentle heat for 20 minutes.

At this stage add the dried fenugreek leaves and simmer for 5minutes until it is cooked and mixed well with the kheema. Season to taste. Add the garam masala, coriander and green chilli. Stir and turn the heat off. Cover the pan and let the steam works its way in the pan. Serve warm with a sprinkle of lemon juice and naan or parathas to scoop out the kheema.

This dish is even better the following day allowing the flavours to soak through the meat.