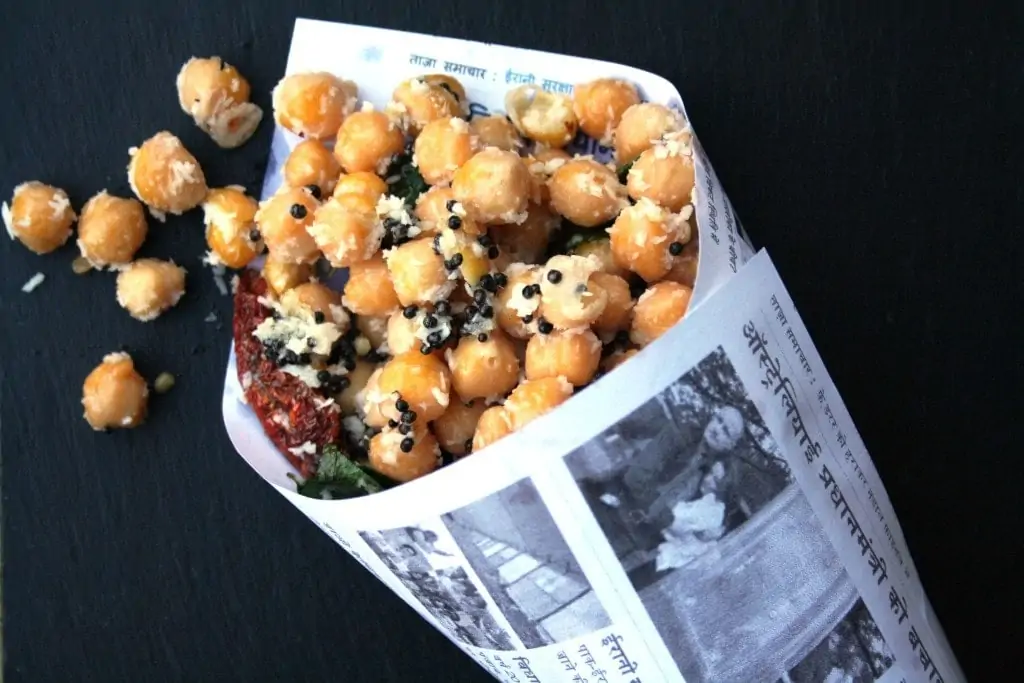 One of the easiest recipes to put together and a street snack that my mum would make for us even at home. Channa Sundal served warm with a cup of chai is probably the best thing ever. I also remember a lot of vendors selling this by the beach and on street carts. Normally for this recipe I tend to soak the chick peas over night and then boil it the following morning before using it for the dish. But even canned chickpeas are great although boiling them for a while does give that softer texture.
You could use any lentil/ gram for this dish. Butter beans work really well, also green peas or even chana dal/ split Bengal gram. 
Method
Drain the chickpeas in a sieve; rinse and cook in a small saucepan for 15-20 minutes in plenty of water. Drain and set aside.

In a heavy based wok/ kadhai heat the oil on medium heat. Add the asafoetida and mustard seeds. Once they begin to splutter add the urad dal along with the red chilli. Stir for a few seconds and add the curry leaves and green chilli. Let them infuse the oil for a minute.