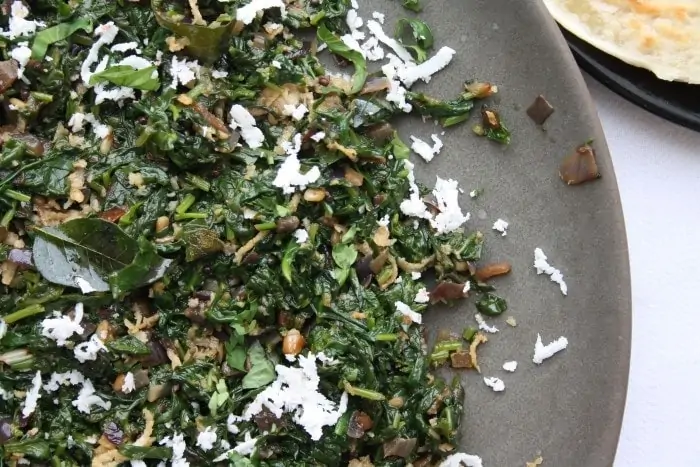 It's National Vegetarian Week and all week I've been sharing recipes I cook using simple ingredients. The addition of even a little bit of spice enhances the flavours of the dish. I have always said how abundant India cuisine is when it comes to Vegetarian food. Every region brings its own take including cooking techniques, use of spices and the sheer variety of dishes on offer. With a massive part of the population steering towards a vegetarian diet and so much to choose from, its no surprise that beans, pulses, lentils, vegetables and different types of bread feature prominently in everyday home cooking. Cooking at home is all about simple flavours with ingredients that are readily (and locally) available. Indian cooking is always about delicately spiced dishes with a balance of flavour, contrary to the stereotypical hot flavours it is known for. Much of my own home cooking during the week is usual vegetarian mainly because its quick and of course really good for you too. A typical meal would include lentils (maybe dal) and a side of a dry vegetable dish along with chapattis or rice depending on preference.
This is a really easy yet delicious recipe for a Poriyal that hails from Tamil Nadu. You can use any vegetable although I love cooking this with spinach. Not only is it quick but works well with the spices. The key to cooking spinach poriyal is to let the greens cook without any water. As they wilt and release their moisture they begin to take on the flavour of the spices. I have used fresh grated coconut although you can swap it for desiccated coconut if you prefer. Also I love using coconut oil while cooking poriyal giving this South Indian recipe a real depth in the dish again vegetable oil would work too.
Method
Heat the oil in a wok or kadhai over a medium flame. Add the red chilli and fry for a few seconds followed by the mustard seeds. As they begin to splutter add the urad dal and half the curry leaves followed by the chopped onion. Fry the onions for 7-8 minutes. You want them to soften rather than get too much of a colour.

Add the chilli powder and stir well. Now add the spinach a little at a time making sure to stir and mix all the spices with the spinach leaves. Fry the spinach for 6 minutes. Season well. Turn the heat to low and add the coconut, remaining curry leaves and fresh coriander. Stir well and serve warm with some rice or paratha.