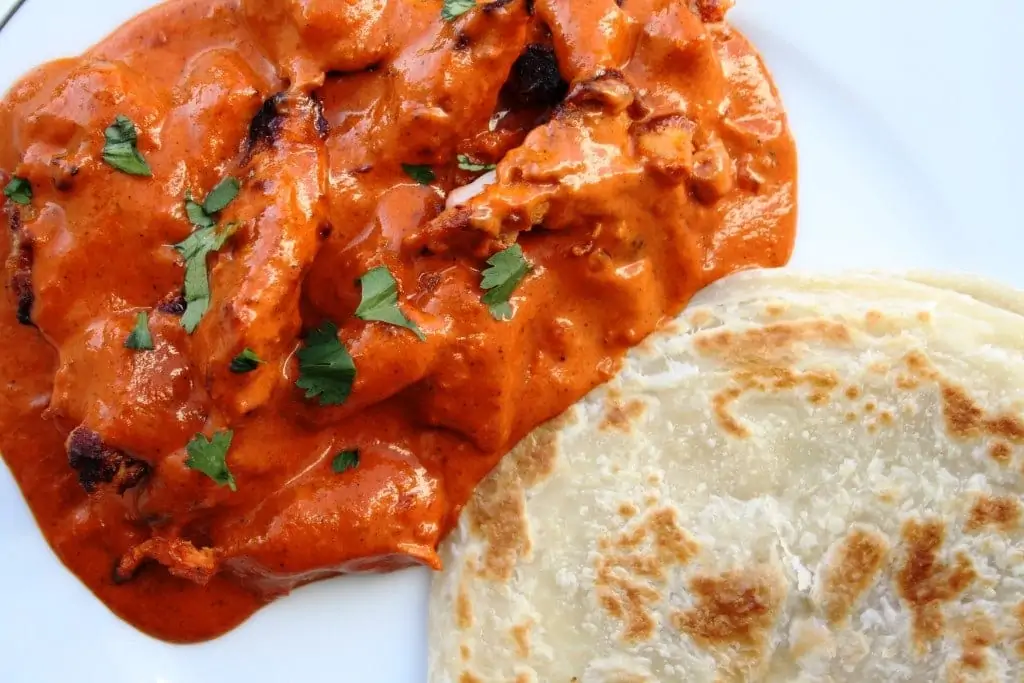 UK curry lovers can't seem to get enough of Chicken Tikka Masala; the one thing that gets the appetite going for most Indians undoubtedly has to be 'Butter Chicken' or Murgh Makhani.
Most Mughlai and Punjabi restaurants will serve you a plate of this goodness as do dhabas and street vendors. I could devour into an entire dish all by myself. Soft roomali rotis, naan or flaky parathas scooping up the thick spiced gravy of butter chicken along with succulent morsels of tandoori chicken with charred edges brings sheer delight with every mouthful. The heat/ spice of the dish combines with the rich gravy and slight sweetness that make it very hard to resist.
With most dishes that have fond memories it's the taste that lingers on even years later. Cooking Butter Chicken at home has always for me been about getting the flavours just right and like I knew they should taste. This recipe is one that I can say is an absolute hit every single time with family and friends. There's no calorie counting here I can tell you that now! There's a copious quantity of butter (after all it is butter chicken!), cream and honey. But I assure you it's worth every spoonful.
The chicken is marinated & grilled before adding it to the makhani sauce. Tandoori chicken pieces added to the sauce enhance the flavour of the overall dish. Follow my recipe for Tandoori Chicken and can even be done a few hours in advance. Once the chicken is cooked set aside and proceed to make the makhani sauce below. Fenugreek leaf powder is available at Asian stores or you can even grind dried fenugreek leaves.
Method
Follow my recipe for Tandoori Chicken in the Chicken category. This can even be done a few hours in advance. Once the chicken is cooked set aside and proceed to make the makhani sauce below

Heat a heavy bottom sauce pan and add the butter. Add green cardamom, cinnamon stick and cloves. Fry for 20 seconds, add the onions and sauté for 5-7 mins on medium heat until they take on a light brown colour.

Add the grated ginger and slit green chillies. Fry for a further minute and add the chilli powder, garam masala powder along with the tomato puree. Stir well and cook for a couple of minutes. Now gradually add the double cream stirring continuously to mix all the spices with the cream. Simmer and cook for 2-3 minutes.

At this stage add a splash of water if the curry is too thick. Stir in the honey and the fenugreek powder. Season to taste. Now add the cooked chicken pieces and simmer the curry on a low heat for 8-10 minutes. Garnish with coriander and serve with roti or paratha.