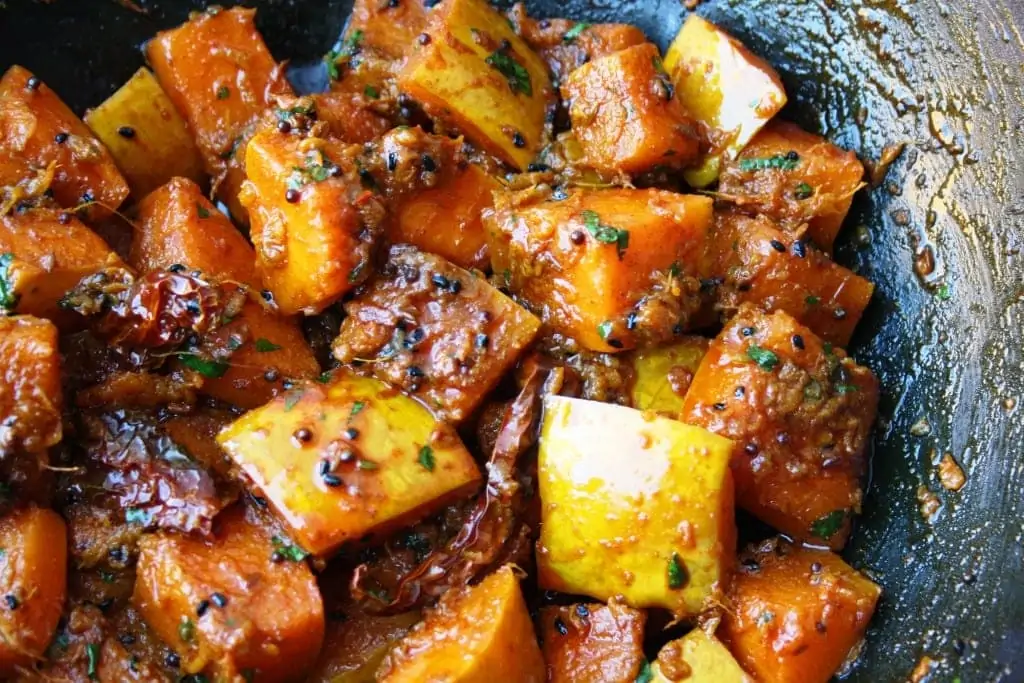 This time of the year there is always an abundance of pumpkin and squash in the local markets just in time for Halloween. There is much flavour in this humble veg and when paired with spices the sweetness is a delicious combination. There are so many dishes to try combining Indian spiced with squash.
There is always a curry to fall back on; although I also have a delicious recipe for sweet pumpkin pancakes in my cookbook with ground spices which is utterly moreish!
As an everyday dish, a quick stir fry with some dal and chapattis to go makes the perfect meal for me. This Bengali stir fry is definitely my top pick to try this autumn. 'Kumro Chenchki' is spiced squash (or red pumpkin) fried with some simple ingredients including chilli, a classic Bengali spice 'panch puran' and turmeric. The squash is cooked with the skin as I think it holds the chunks better. The key for this simple dish is to get the balance of sweet and spicy right. I use mustard oil for the required pungent flavour which is brilliant although you can stick with vegetable oil too. Serve with a tadka dal and some chapattis or luchis for a delicious meal!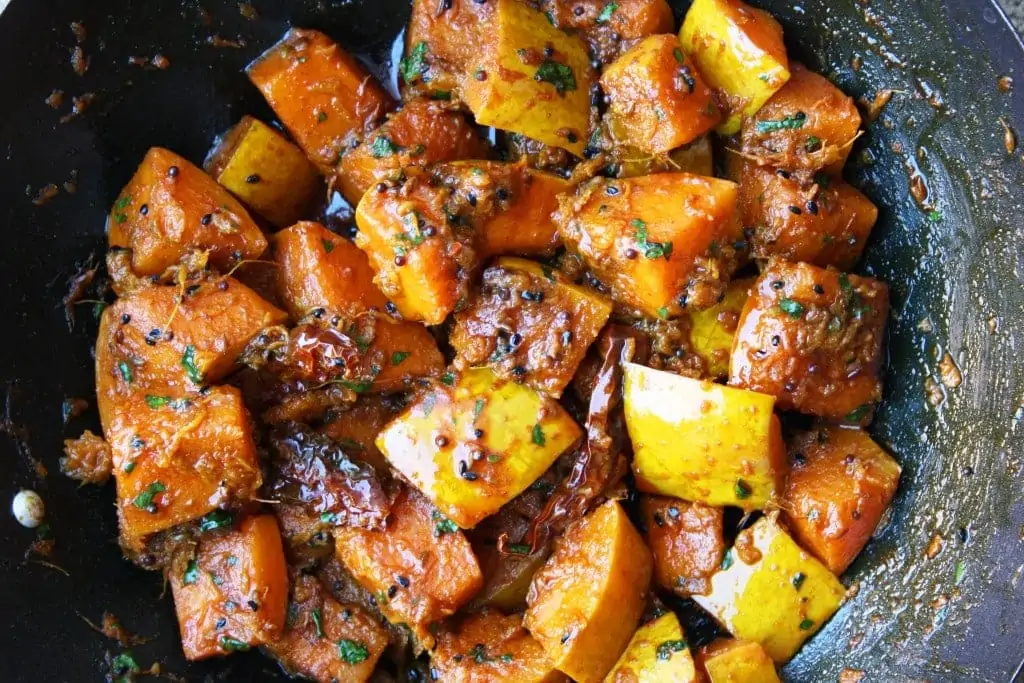 Method
Heat the oil in a kadhai on a medium flame. Add the panch puran and red chillies letting them sizzle for a few seconds.

Add the ginger paste and fry for a minute making sure to stir so it does not burn. Add the chopped squash or pumpkin and stir for 2-3 minutes.

Add the powdered spices, sugar and season to taste. Stir well. Add the water and simmer on a low heat with a lid on for 8 minutes.

You want the squash to cook yet hold its shape. Stir half way through and simmer for a further 4-5 minutes with the lid half over the kadhai/ pan. Garnish with fresh coriander and serve with dal and luchi or puris the Bengali way.