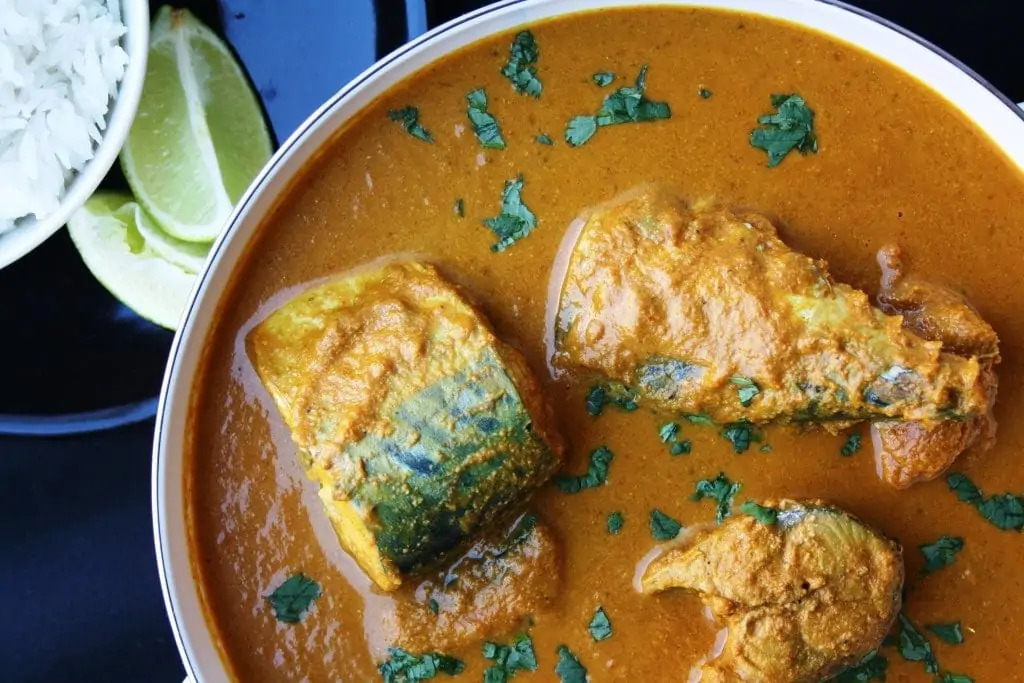 With the Konkan coast being so wide spread from Mumbai all the way to Mangalore, it's the Konkan cuisine influences that stems through this coastal areas and across. I have travelling through India this month and always amazed at the abundance of seafood in the west coast of the sub continent.
Using the term 'Konkani' is a fairly broad way of describing the cuisine of the region within Maharashtra which is divided into regions of Konkan, Pune, Nagpur, Nashik, Aurangabad and Amravati. Which are diverse in so many ways given their techniques of cooking, ingredients used and also local produce that is commonly grown and cooked with in every area. Coconut is a staple in the kokan region and even coconut oil makes an appearance in many curries cooked locally. The combination of spicy, sweet, salty and sour all at once, when you taste a gravy makes it moreish. Maharashtrian food is always an inclusion of a balanced meal including vegetables, protein, salad, breads to make it a wholesome meal.
My recipe for a Bangdyache Kalwan/Spiced Mackerel Curry with tamarind, peppercorns and grated coconut is a combination of all these flavours. Using tirphal/ Sichuan peppercorns adds a lovely heat to the curry which is balanced by the tamarind and coconut. Taste as you go and check the strength of your tamarind paste so it isnt too overpowering. I think mackerel is such an underrated fish in Indian curries. Being an oily fish its perfect with spices and even great just pan fried with spices. Serve this curry with plain rice and some salad.
Method
Heat a frying pan with 2 tbsp of oil over a medium flame and add the chopped onions. Fry stirring often for 12-15 minutes until it soften and goes light brown. Cool the onions.

Add the fried onions with the soaked chillies and the soaking liquid, coriander seeds and ginger to a blender and blitz to a smooth paste. Now add the coconut a little at a time and blend as the paste becomes thicker and finer. You want to add all the coconut making sure to blend until the paste is smooth.

Heat the remaining oil in a large heavy bottom sauce pan. Add the paste and fry on a medium heat for a couple of minutes. Add the turmeric and continue to fry for 3 minutes. Stir well making sure the paste does not stick to the bottom of the pan. Add the tamarind paste and mix in well.

Now add the water and season to taste. Bring the curry to a boil and lower the heat to simmer gently. Add the fish pieces and the tirphal and cook on a low heat for 8-10 minutes with the lid on. Shaking the pan half way through cooking so you don't break the fish pieces. Garnish with coriander. Serve the Ambat kalwan/ curry with warm rice, wedges of lime and follow this meal with a leisurely nap!