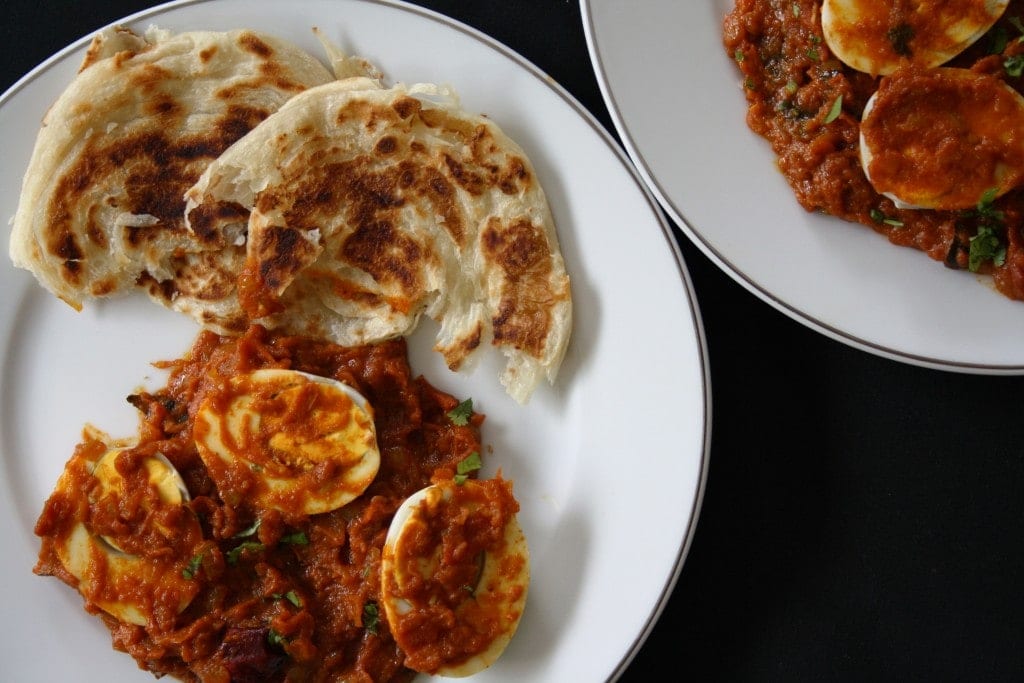 I remember making notes for a recipe I cooked in a local home in Chennai a few years back. Hand written notes that frankly without measurements always made me wonder if I would ever get the recipe right! The recipe was narrated to me by Rashida Rehman. At the age of 68 she still cooked regularly for the family with as much love and enthusiasm when she started her job with them 18years ago. She never used any books and didn't measure a thing. It was essentially dishes she inherited from her family. Instinctive cooking which yielded some of the most delicious curries I have ever tried. Asking her for quantities in that sense made me feel like I was committing the cardinal sin of precision! I took notes and just watched how she rustled up FIVE dishes while sat on a little stool chatting away, chopping, frying and simmering the dishes.
She didn't speak fluent Hindi so the family helped translate some of the methods and also anything I wanted to find out about. The meal itself was fairly simple yet had such a variety to it. On the side of the hob in a smaller pan she had a rich gravy simmering for a while, something that seemed like a rich tomato gravy. She said it was going to have eggs. For me anything with eggs and spices is a winner although it wasn't a something I had tried before and was intrigued to find out more. Muttai Thokku (muttai meaning eggs) is made with a base of tomato rich gravy. The balance of tomato with a pinch of sugar and chilli powder is what really makes this dish a stellar addition to any meal. The gravy must be slow cooked and even though it takes some time the ingredients are fairly basic. Don't be alarmed by the quantity of onion and tomato, it's what gives the curry a thick luscious gravy that is perfect when mopped up with paratha. Needless to say Rashida's meal was a feast for the eyes and the belly.
Muttai Thokku is simple to make at home although I do recommend eating it with flaky paratha or dosa.
Method
Heat the oil in a heavy bottom sauce pan over medium heat. Add the dried chillies and half the curry leaves. Let them splutter for a few minutes and add the onions. Fry over a medium flame for 25-30 minutes and stir well making sure they don't stick to the bottom of the pan.

Add the garlic paste and fry well for 1 minute. Add the tomatoes and continue to cook for 10 minutes. They will begin to soften and go slightly mushy. Add the sugar along with the tomato puree and stir well frying for 2 minutes.

Add the powdered spices and fry for 2 minutes. Now add the water and bring to a boil, simmer for 25 minutes stirring half way through the cooking process. Season to taste and add the eggs. Continue to simmer for 5 minutes. Garnish with coriander and remaining curry leaves and serve with paratha or rice.